Public Computers
Free access to Windows computers are available to the public. Log in with your library card.
Just visiting? Bring in a photo ID so we can assist you with logging in with a guest pass. Once you end your computer session, all personal information is automatically removed from the computer.
All public computers are equipped with the following:
Internet Access
Microsoft Office Suite
Access to all Digital Library resources
The computer lab at the Sandpoint Library is located on the second floor with elevator access available. There is also a computer lab at the Clark Fork library.
Printing Services
Printing from Public Computers

$.10 a page for black and white
$.25 a page for color

Self-service copier/scanners on both floors

Printing from USB available

Fax services

Send a fax for free using our self-service copier
Receive faxes for $.10 per page. Ask a staff member for assistance.
We're Here to Help!
We want to help you succeed! From computer help to 3D Printing instruction - the staff at the Tech Desk can help you find the resources to get the job done.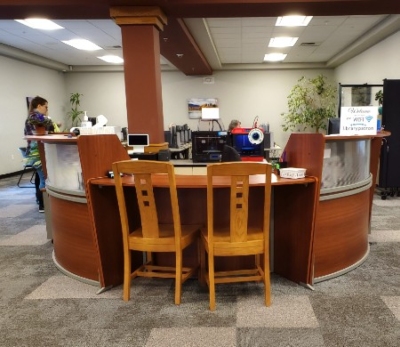 Stop by either building to see the printers in action. We can print your 3D requests for just the cost of materials. Email us to get started!
Free wifi with you wherever you go?! Hotspots can be checked out for 7 days and renewed once if no one is waiting. Review the hotspot policy for specifics.
Kids tablets (Launchpads) are pre-loaded with fun, educational content and are 100% secure. No wifi needed!
- Providing technology to our community -
One of the many ways we fulfill this mission for Discovery, Connection & Lifelong Learning.