What is the Bookmobile?
The Bookmobile is a small branch of the library, on wheels! It travels to the four corners of the district and carries most types of materials that are available at the Sandpoint or Clark Fork branches. You can request any library item and the Bookmobile staff will bring it to you at your stop when it is available. Anything that is checked out at the Bookmobile can be returned at any of the stops or at any of the other district branches.
The mission of the Library District is to provide access to opportunities for discovery, connection, and lifelong learning.  In order to serve the whole district as widely as possible and to fulfill this mission statement, the Bookmobile was purchased.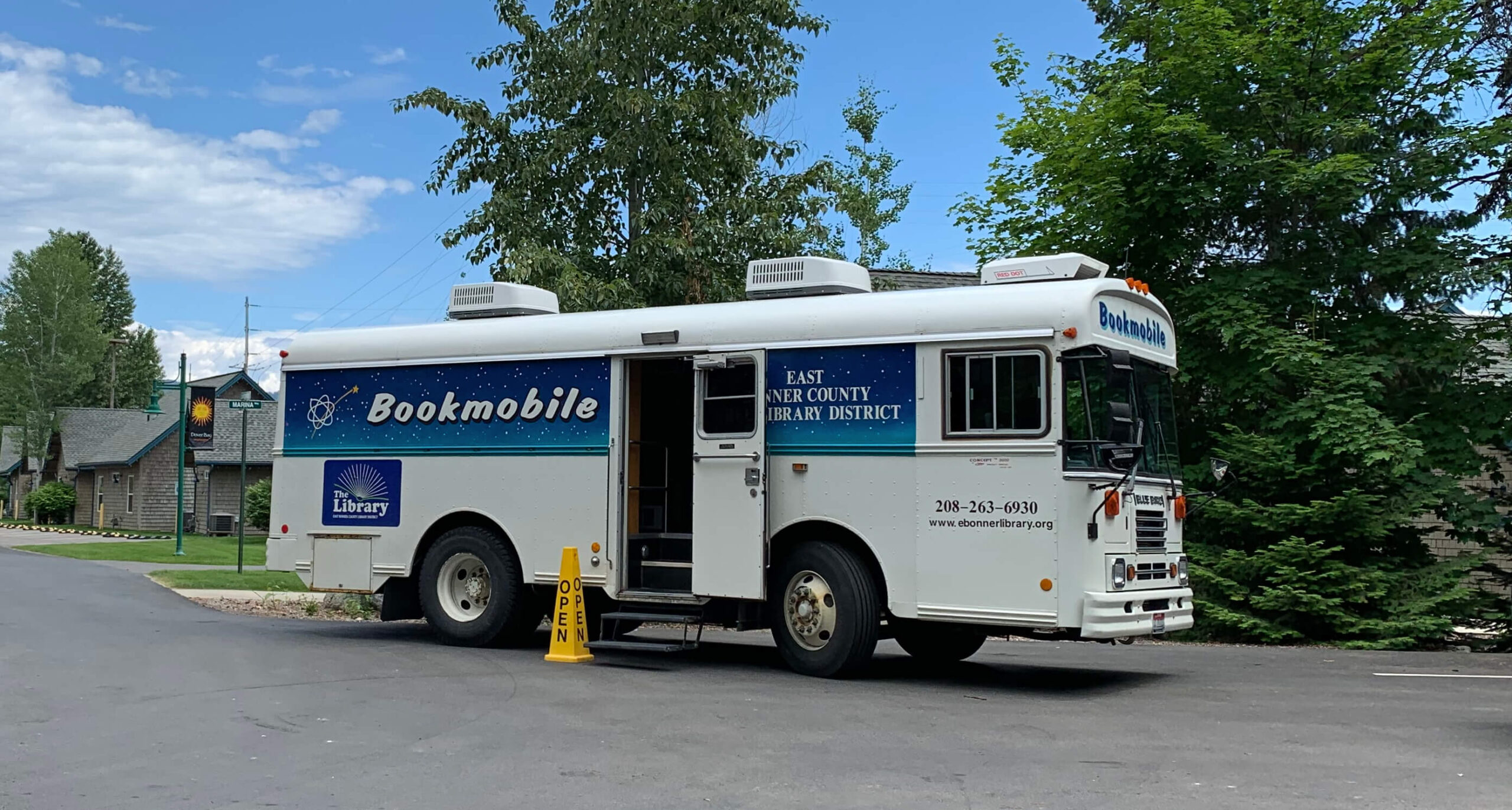 Tuesday
9:30 – 10:30 – Pack River Store
11:00 – 12:00 – Selle Valley Carden School
12:30 – 3:00 – Samuels Store
Wednesday
10:00 – 11:30 – Vay Market
12:30 – 1:30 – Careywood Firestation
2:00 – 3:00 – Westmond Store
Thursday
10:15 – 11:00 – School Visits
12:00 – 2:30 – Old Hope School
Closed all federal holidays.