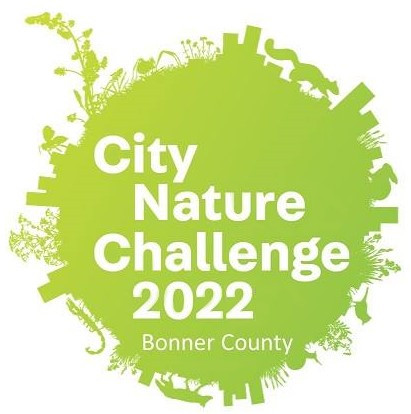 City Nature Challenge – Bonner County
The Library is a partner for the 2022 City Nature Challenge: Bonner County!
You can participate and help Bonner County win the City Nature Challenge by uploading observations made in Bonner County to iNaturalist anytime between April 29th and May 2nd, 2022. Participation is easy.
Simply follow these steps:
1. Download the free iNaturalist app to your device.
2. Set up an iNaturalist account (must be 13 years old).
3. Take photos of flora and fauna.
4. Upload your photos to iNaturalist.
5. Learn more as your photos are identified by the iNaturalist community.
Questions? Email or go to the City Nature Challenge – Bonner County Facebook page.